REFERENCES
WHAT OUR CUSTOMERS SAYS ABOUT US …
VORDINGBORG KOMMUNE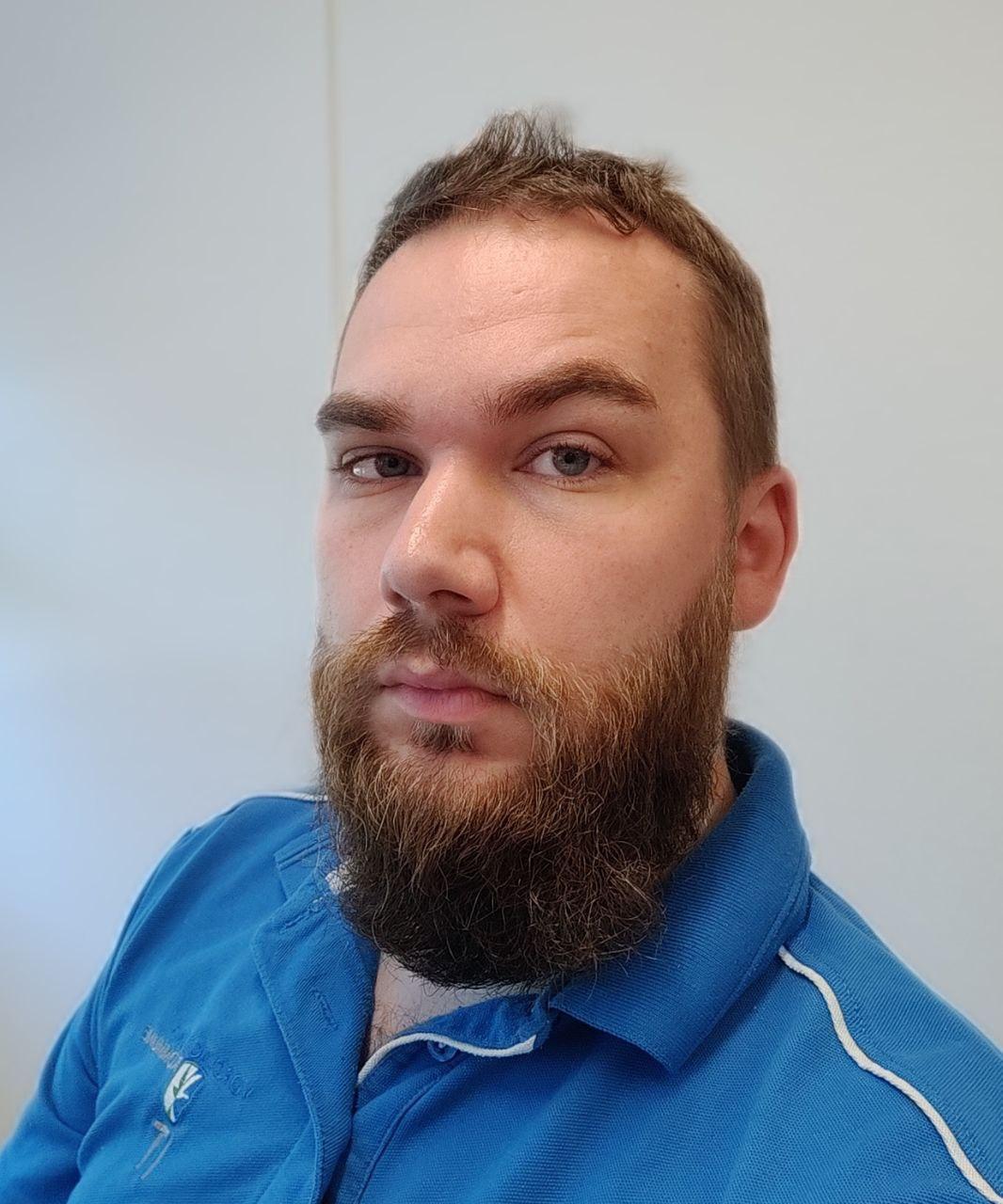 Since the first meeting with NextSystem, chemistry has been perfect – an important parameter to get a good implementation. Whether you have 5 terminals or 100 service is the same, and you can be sure that Jan will not helm until any challenges are resolved – whether it will take all night. Fortunately, this is rare, because that know what they are doing at Nextsystem! Prices are competitive and the hardware is really good. We have been and continue to be very pleased with our decision to migrate from a competing terminal provider to Next.
Mads Skarnager, Digitaliseringskonsulent Vordingborg Kommune
LYNGBY-TAARBÆK KOMMUNE

Collaborating with Nextsystem A / S has always been a great pleasure. Each time we have had a minor challenge. Has Nextsystem A / S always been ready to support us. Together we have set up an extremely sustainable and stable environment. There to daily make sure hundreds of employees can work. It's incredibly easy for thin clients to roll out new settings to all employees. It's nice that there is no data on the thin clients and you can give the user the programs they need. Where it used to take a whole day to format and reinstall computers, we have now got it down in minutes. This we can spend time solving and supporting other tasks. Will give my warmest recommendations of Nextsystem A / S to anyone looking for a smart solution.
Niclas Schulze Andersen, IT Supporter, Lyngby-Taarbæk Kommune
SALLING GROUP

I have had the pleasure of working with Nextsystem A / S through our image update process on over 4000 terminals in four countries. On
Despite challenges, due to some specific internal requirements, Nextsystem has always been there to support us almost immediately, tailoring and figuring out non-standard ways to meet our individual IT needs. For every challenge, Nextsystem has found a solution. In the most crucial parts of the update, Jan Kaspersen was there in person. It's been a very positive experience from start to finish – you just know that this company knows what it's doing all the way through, and you'll never be left with the problems that inevitably can arise during such tasks. I highly recommend Nextsystem A / S as a solution provider
Jędrzej Zydroń-Robakowski, IT Desktop Specialist, Salling Group
COOP

DIt has been my privilege to work with Nextsystem A / S for 5 years. During this time, Jan Kaspersen has consistently proven his worth as an exceptionally skilled IT infrastructure specialist and advisor. When it comes to RDS, Citrix or thin client related issues or requirements, I would not call anyone else. It would be a waste of time.
Søren Vendler, IT-architect Coop Teknologi IT Operations
DANSK MILJØ- OG ENERGISTYRING A/S

We from DME A / S want to express our satisfaction with your support and products. We sometimes get messed up in some complicated situations, with special requirements and wishes, and we have always found a solution with your help. High praise for professional competence and kindness. .
Jesper Trelborg, Developer
ED DATA

In the 10 years that we have worked with Nextsystem A / S, through exciting cases and a close relationship, we have found collaboration with NextSystem A / S particularly positive for our end customers. We see how the market is constantly moving. Customers' demand for increasingly individual and flexible solutions demands that we as a reseller and our partners. Nextsystem A / S understands this dynamic process and is a very strong and competent technical sparring partner, which really brings added value to customers.
Henrik Bjerrum Nielsen, Salgschef
DATAFACILITY APS

With many of our customers, we are the "external" IT department, and it is a natural part of our cooperation that we can not only meet "in normal working hours". Of course, this makes some demands on us, but we try to live up to them. This also means that we have to choose some suppliers for certain tasks, since we cannot get competent support and cannot make supporters. I have worked with Nextystem for more than 6 years and always felt that we have received a competent service and support. The tasks have always been fully fulfilled, and Jan Kaspersen and his team have always provided excellent support. For me, it is the good support provided beyond the usual I remember Nextsystem and I can only recommend the company to others.
Søren Højberg, Owner
UNITED IT

IT is a matter of trust – that is why we use Nextsystem A / S. In all projects we have been through, we have always received serious and very competent advice. Even when things have burned out and there has been a need for support at times and for challenging issues, you have always provided good and extremely competent advice. Trust is important – that's why we use Nextsystem A / S for our thin client solutions. My warmest recommendations to Jan Kaspersen & The team behind Nextsystem A / S.
Thomas B. Thomsen, CEO
A/S PEDER NIELSEN BESLAGFABRIK

PN-BESLAG only knows Nextsystem A / S as a credible and skilled partner. We always receive creative and constructive solutions to every challenge and are never eaten with half an explanation. Therefore, Nextsystem A / S is a partner we can trust. We know that our inquiries are handled in a competent way, so we always end up with complete clarification of the problem. As is well known, Nordjyder is a price-conscious people, and here too Nextsystem A / S lives up to our expectations. We would definitely recommend Nextsystem A / S at all times.
Allan Holm Christensen, IT afdelingen
BRÜSCH PRECISION A/S

At Brüsch Presision A / S we have known Nextsystem A / S since 1996. The remarkable thing about this company is the loyalty that is shown for our wallet. We have on several occasions experienced wanting to buy something where Nextsystem A / S has advised us not to make the investment. We stand here waving the money, and then they do not want them at all – see it is a real supplier !. At the technical level, we have nothing to postpone, where for the last 7-8 years we have had thin clips in both administration and production. Nextsystem A / S has set up the entire installation, both server & terminals, and it runs perfectly. I have been a programmer myself for a number of years and I can see who is good at technique & competence. Nextsystem A / S are clearly at the right end of the scale. When we receive an offer from Nextsystem A / S, we are never concerned about whether we are taken by the nose or whether it is the right solution. We have 100% confidence that the best is done. It will be a Yes thank you, next time too.
Jakob Brüsch, Direktør
FTZ AUTODELE&VÆRKTØJ A/S

At FTZ, most of our workplaces consist of thin clients and we have approx. 800 pcs. All of them were purchased through Nextsystem and most of the first 100 we bought for approx. 10 years ago, still running away! We have tried special things on several occasions and every time we have asked for help with these special things we have the expert in the pipeline after a few minutes. Also, if we have had an unexplained problem or need to hear about new products, we have often been visited by Nextsystem A / S's team. For us, having a partner who is so committed to everything that has to do with thin clients has been essential. As one of Nextsystems A / S's major customers, we highly recommend them to others!
Allan Persson, IT afdelingen
FLCONSULT APS
We have been trading with Nextsystem since 2001 and throughout the years have always experienced a supplier with full focus on fast and competent advice and they are part of the latest software and "fashion" in their field. They are always happy to help with the acute problem and the minor detail that just needs to be honed. Any small errors that we experience in our work with IT, they already have the solution when we contact them. We experience exactly the same treatment, whether we buy only one or more of their products. We consider them a very specialized "nerd" team in the best sense of the word. Therefore, I would recommend them and their flexible company at all times.
Jesper Antonsen
Lasertech A/S
Our collaboration with Nextsystem began back around the turn of the year. Where Jan Kaspernsen helped us install elux on some old thin clients from Fujitsu Siemens that had been running windows.
We quickly found out that we needed some more modern clients with better graphics cards. So now we have gone through a few generations of Nextstation.
Something that the best thing is when you call Nextsystem, you get both advice and guidance, even if you probably don't need new hardware. I know we run X via XDMCP, which probably not many do, but Jan is also sharp right now when you have problems with even such old systems. It may be 6-8 years between us having contact, but the good service is the same.
Klaus F. Østergaard
Frederikshavn Forsyning
For the past several years, we have run our workplaces via citrix on an elux-based hardware platform supplied by Nextsystem, and in all these years these terminals have delivered the goods. These thin clients are all managed via a scout server installation, that way ongoing maintenance does not become easier. We have used Nextsystem for service, support, troubleshooting and optimization so that our users get the optimal experience of the environment. I can only give nextsystem my warmest recommendation.
Morten Steen, IT manager